gorillalpha
Regular price
Sale price
£39.99
Unit price
per
Sale
Sold out
Transport yourself to a tropical paradise with the Mango Pineapple Passionfruit preworkout flavor. Indulge in the succulent richness of mango, the tangy sweetness of pineapple, and the exotic allure of passionfruit. This blend not only tantalizes your taste buds but also infuses your workout routine with the invigorating essence of the tropics.

Get ready for the electrifying evolution of Ibiza Juice OG! Following the extraordinary success of the original, we've amped up the energy with the sensational Ibiza Juice OG Remix 2! Packed with an exhilarating 2000mg of the powerhouse VitaCholine and the invigorating TeaCrine, this dynamic duo is your key to an elevated experience of energy, focus, and mood elevation — a must-have for any preworkout supplements enthusiast.

And here's the kicker – we've retained the magic of the original formula, still available on our website! This new mix doesn't just hit hard; it hits HARDER and sharper than ever before, delivering an explosion of INSANE ENERGY! Don't miss out – optimize your workout routine with Ibiza Juice OG Remix 2, available now.
Unlock your full potential with our revolutionary preworkout blend.

Mixing Instructions:
🏋️‍♂️ On training days, infuse 1 to 2 scoops into cold water 1 to 20 minutes before you hit the workout grind.

🌅 On non-training days, seize the day with a burst of positivity! Simply mix 1 scoop or a tad more into cold water, sip and savor in the morning before breakfast. Get ready to relish the buzz! 🦍

Elevate your fitness journey with the best preworkout supplements on the market — order your tub of Ibiza Juice OG Remix 2 today!
Share
View full details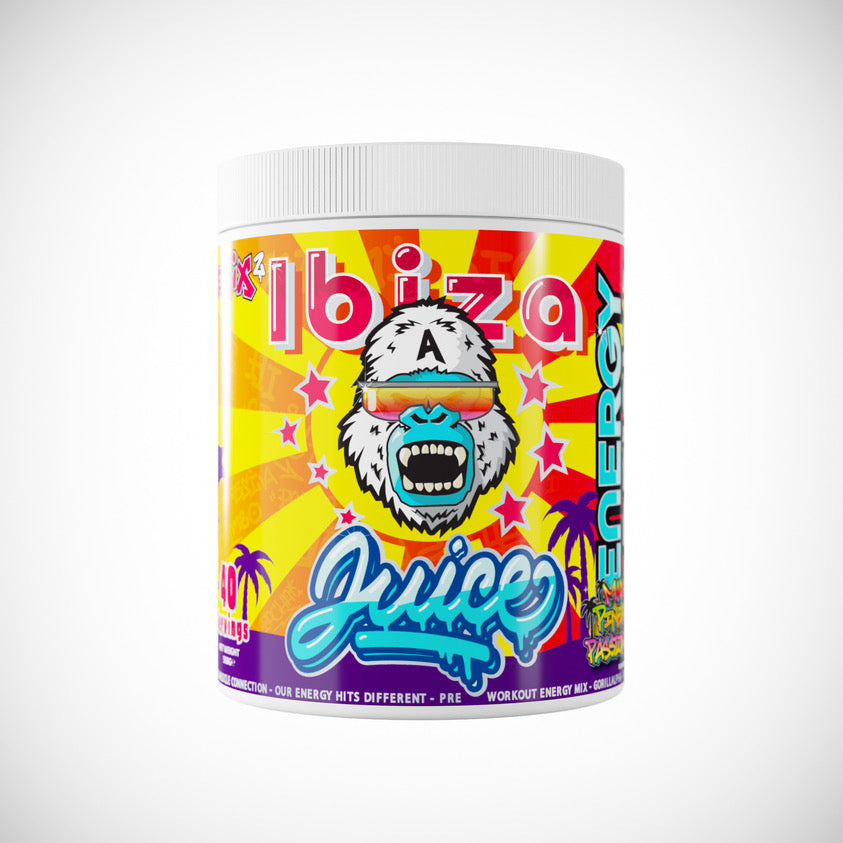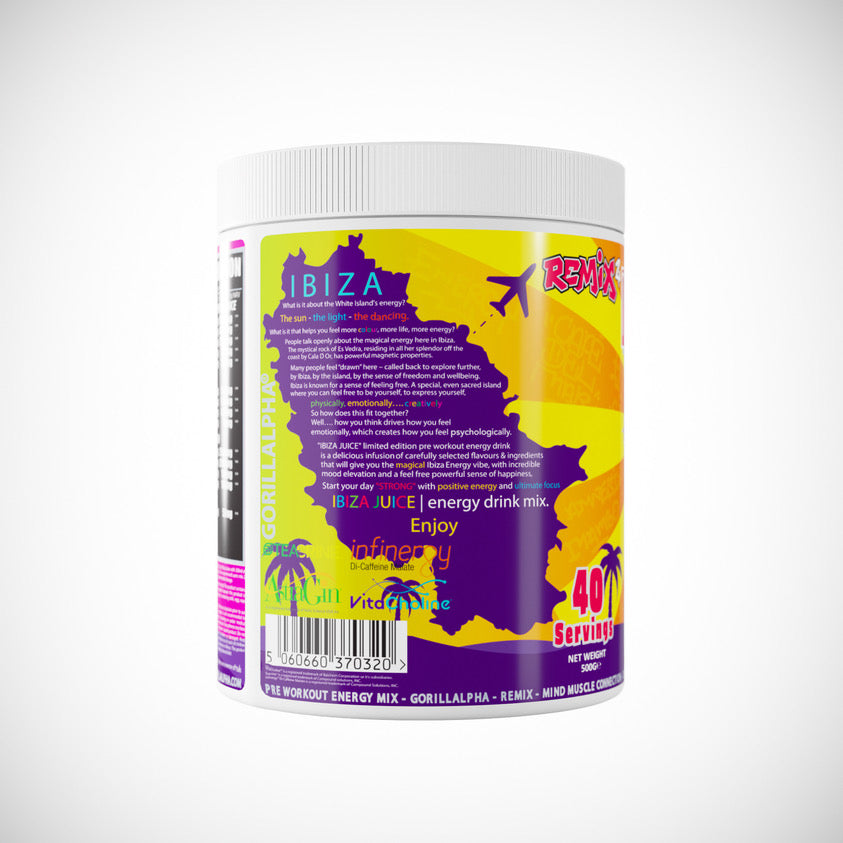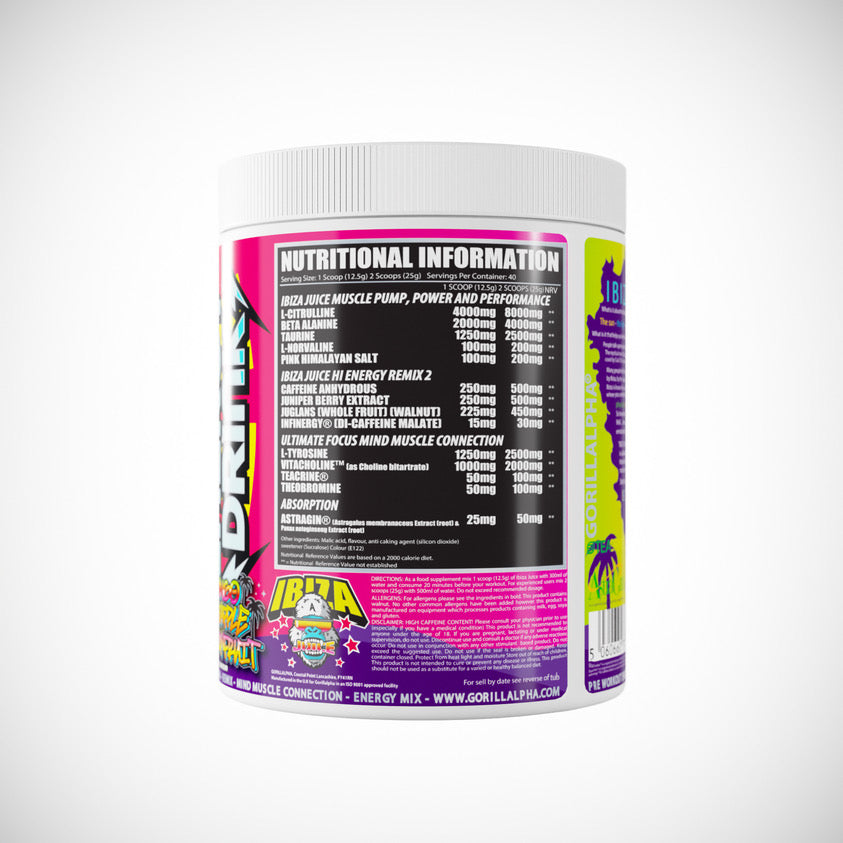 OUR ENERGY HITS DIFFERENT
Yeti juice improved stronger formula in stock!
Ibiza Juice
Get the Positive energy vibe and Prepare for the delicious Ibiza taste experience.
Shop now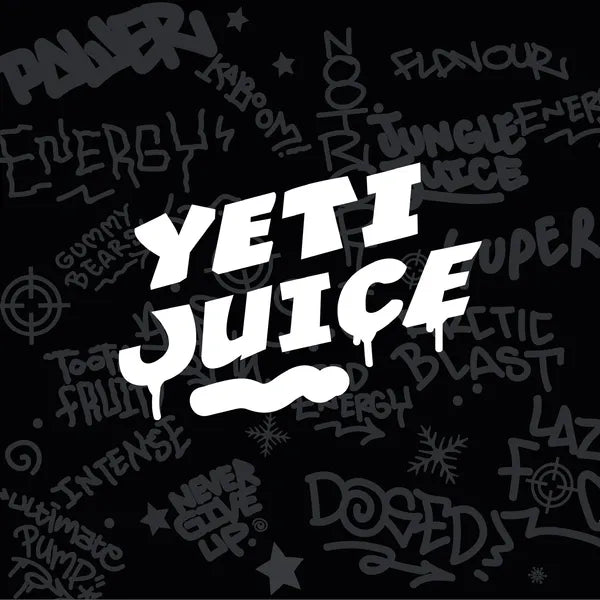 Yeti Juice
Expect A Full On Powerful Flavour Blast From The Legendary Yeti Juice A Unmistakable One Of A Kind Pre Workout Drink.
Shop now